Ask System is one of the leading partners of Kladana. Ask System founder Andrey Kuzmin gave us examples of occasions from his business and told us how to stop theft, record every single coin, and calculate labour costs in trade and manufacturing. Also, Andrey answered the question of why small businesses lose money without digitalization.
The Path to Automation
In 2015, I opened an auto parts store, and it became clear that the business needed to be scaled up. I started making landing pages for Renault, Audi, and Mercedes. We started selling spare parts in all the cities of Siberia and the Urals. When the business became omnichannel, it turned out that we could not do without automation. I integrated amoCRM (sales management software) and became their partner.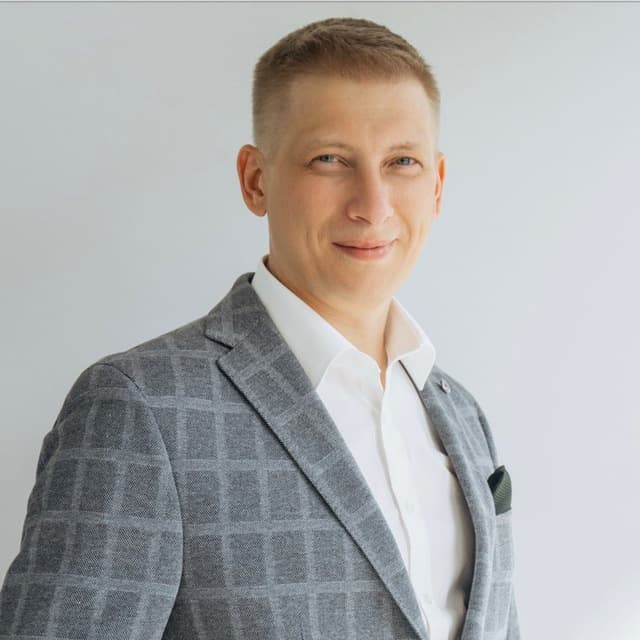 And in 2016, I met Andrei Romanenko — co-founder of Evotor (online cash registers). His business card fell under my chair in the hall for 6,000 people. We agreed that I would sell Evotor cash registers in the Urals. I set up a company called Evotorg and was successful in selling cash registers in the Urals and Siberia.
Partnership with Kladana
At one of the conferences, I was approached by Denis Donchenko, Director of Partner Relations at Kladana. He told me about the software, and I was impressed.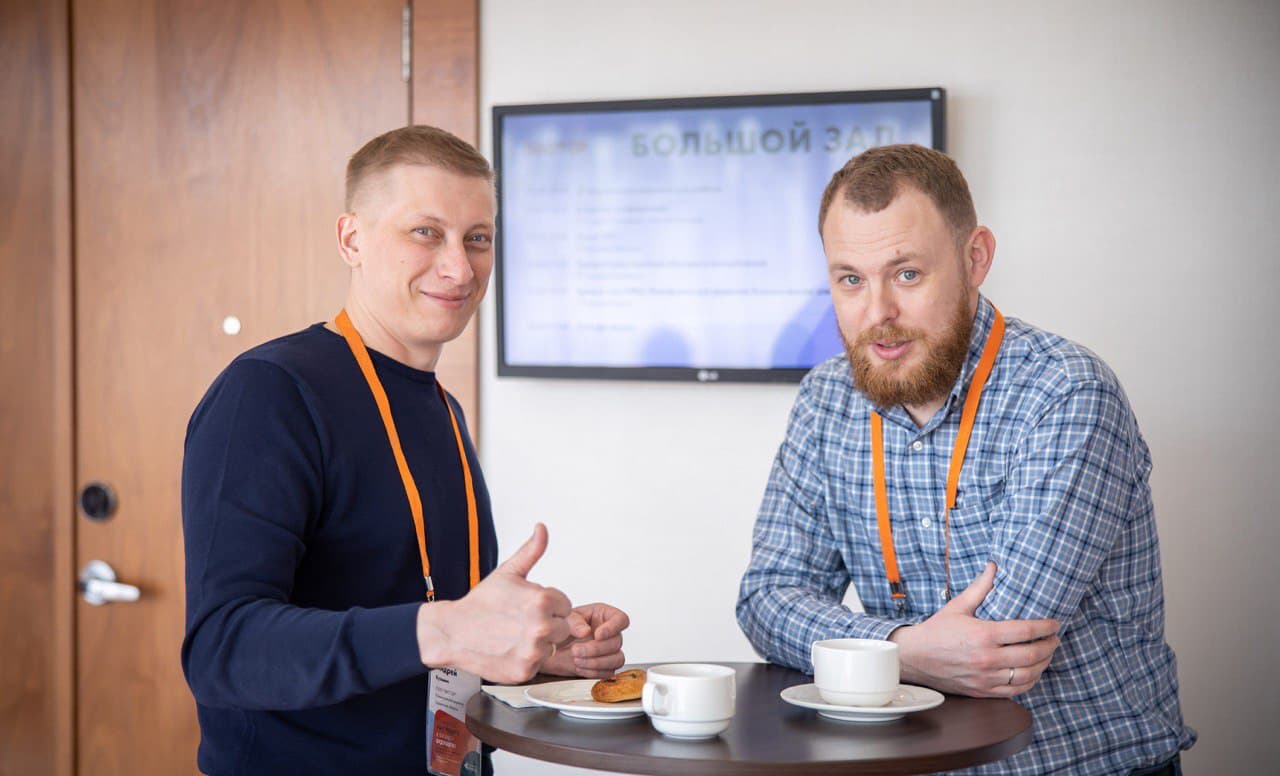 I became Kladana's client. I decided to automate my own chain of five grocery stores and demonstrate to my partners how it all worked. The software turned out to be fast & easy to handle, inexpensive, a developer was not needed, and most importantly, I could control everything: stock, cash flow, profitability, and employees.
In 2019, I created Ask System company and became a partner of Kladana. Firstly, my own projects have taught me to understand very well what an entrepreneur needs. Secondly, it is obvious that automation is obligatory, and all entrepreneurs should follow this path one way or another.
I had a customer base (about 4,000 companies) to whom we installed Evotor cash registers. They were the first to whom I offered the inventory management software Kladana.
Now I have clients who have been with us for more than three years, mainly those who deal in clothing. These are stable businesses that know how to count their money. We integrated them with Kladana and educated them on how to use it effectively.
Helped our Clients Save 8.7 Lakh Rupees by Simply Stopping Theft
Traditional requests from clients are as follows: they want to put things in order, monitor profits, control the business, comply with all the new laws in trade, and, finally, stop theft.
Theft is a frequent nuisance for an entrepreneur, and in this regard, Kladana has no equal. Kladana does not allow stealing under any circumstances. If you have recorded data in Kladana, it will stay there forever, and any changes will be visible. One won't be able to make amendments to documents or delete something unnoticed. I've calculated that having implemented Kladana, we helped our clients save 8.7 lakh rupees on theft alone.
There is a chain of convenience stores in Tyumen. We integrated them with Kladana after the owner came to us with a request «Revenue is disappearing with no trace, and goods are being lost». We started tracking all the items, especially products sold by weight, and all the documents in Kladana.
The most common theft in stores is plastic bags. The receipts reflect how many packages were sold, but in fact they were not. However, the money was taken out of the cash register. This is all perfectly visible in Kladana: through profit reports, stock movement, and an average cheque.
Educating Clients to Use Kladana
We teach our clients how to organize stock properly and adjust Kladana according to the specifics of the entrepreneur's industry. A knowledge base is created individually for each client. We do video transcription: how the sales department works, how Online Order App functions, how integration with the website works, etc. The average cheque raised from 4,366 rupees to 523,968 rupees.
There is a client whom I integrated with Kladana. It's a home repair and design company. They used Kladana for two years: they issued invoices and printed out documents. But CFO still preferred Excel.
One day, the owner asked me to sort out why he was overpaying to managers. It turned out that he paid interest on the difference between the purchase price and the sale price. For example, a manager bought a bathtub for 51,923 rupees and sold it for 60,577 rupees. The manager gets their payment from 8,654 rupees. I was surprised with this fact, because the delivery of a bath also costs money, and these expenses were not taken into account. Now all expenses and income are automatically counted in Kladana, and all actions are tracked.
The Most Peculiar Clients' Case Stories
Once we digitized the funeral services company. It was creepy. We needed to automate the order management (services and products). We taught them how to record ritual goods into Kladana, and track stock, and set up warehouse management since there are several outlets and the main hall.
As a result, we digitized everything from order placement to its fulfillment. We set timings for each stage of the work, as the deadlines are understandably tight and any violation of the process brings about serious consequences.
Then, we digitized the production of gingerbread. They had already been using Kladana for three years, but they were complaining about the software, saying the calculations were not correct.
We did an audit. They shared with us their BOM, which was used to start daily production. At the end of the month, we discovered that 600 kg of flour was missing, and the profitability of gingerbread was negative. They didn't believe it, of course. We began to sort it out.
We decided to examine the manufacturing process: how the technologists, bakers, and confectioners worked.
As a result, it affected the cost of the gingerbread, so we had to redo the BOM and change the unit cost of the goods. Now they have our employee working remotely at their production facility, who controls, records, and runs all the processes in Kladana to produce finished goods.
Manual Inventory Management vs. Digital Approach
We had a client — a large clothing store in the center of Moscow, there are celebrities among its customers. We installed Kladana for them. Two months later, they started complaining that the stock wasn't synchronized, and nothing worked correctly. And a phrase accidentally slipped in a conversation with the client: «They didn't write it down in a notebook!»
— What notebook?
— We keep sales in a notebook!
— ?!!!
— Look, Andrei, everything is correctly calculated in the notebook. However, Kladana does incorrect calculations.
— And how do you pay wages?
— Well, they record sales in the notebook, and I pay interest on them.
— Let's make it so that you pay wages based on sales in Kladana.
And then figures started to fit together. But it is psychologically difficult to give up the notebook. A notebook is often more habitual for entrepreneurs than software. They still watch camera records, write the key operations by hand, and monitor the time of arrival & departure of employees, although all they need is inventory management software.
Wrong Figures Lead to Wrong Management Decisions
We build fully digitized companies, and the owners create their sales, purchasing, motivation, and training systems on this basis. It is impossible to grow without the right figures. Any wrong figure = wrong management decision.
Digitalization means transparency of all business processes, control, and profit. We help our clients to grow and accelerate their businesses. And by automating, we only set the vector — the direction for growth.