Integrate Shopify with Kladana
Shopify — for order processing and
payment, Kladana — for comprehensive inventory & warehousing management and analytics. Sell online seamlessly
Create and edit product cards in Kladana and get instant changes in Shopify
Synchronize the stock level
Automatically get new sales orders in Kladana from Shopify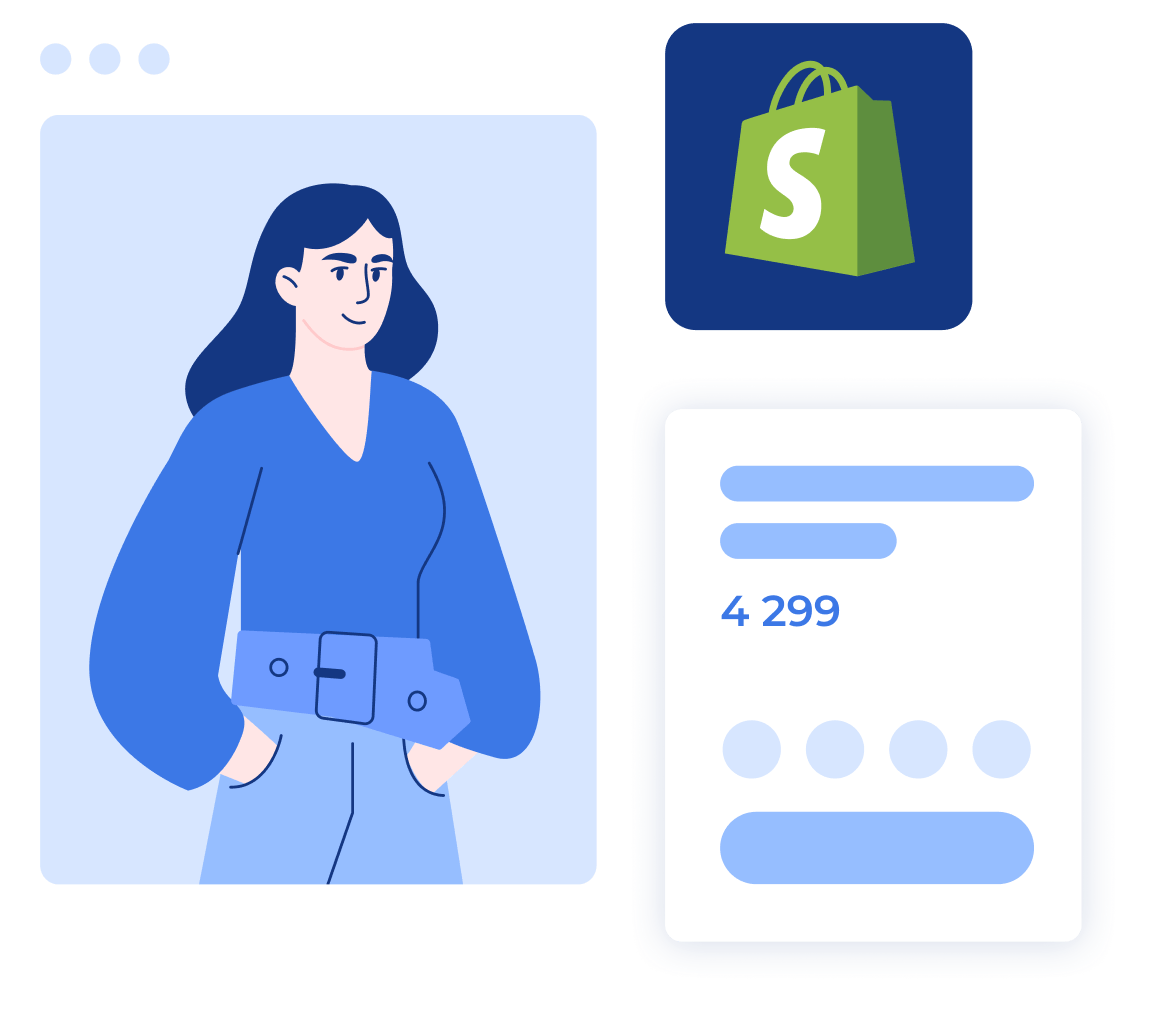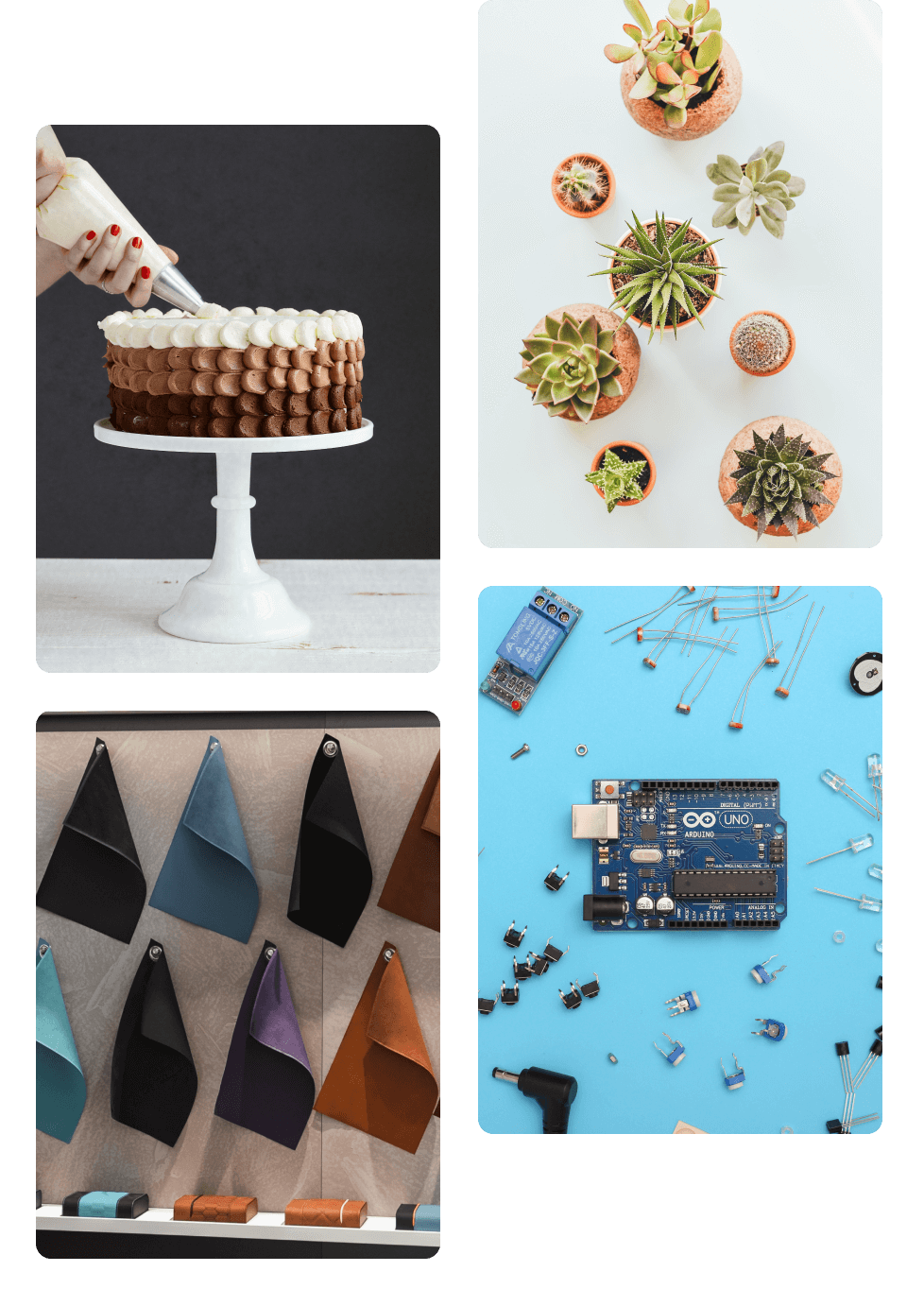 For Manufacturers, Wholesalers, and Retailers
Workshops, Online Shops & Showrooms
Shopify is an e-commerce platform that helps entrepreneurs create online stores without websites,
and easily sell goods.
Integration with Shopify is suitable
for Kladana clients who
Run their own production and sell manufactured items directly to customers
Resell products either online, or offline
With the integration, you always ensure that
You sell only goods available in stock
Every sales order is recorded and paid
All product amendments are synchronized immediately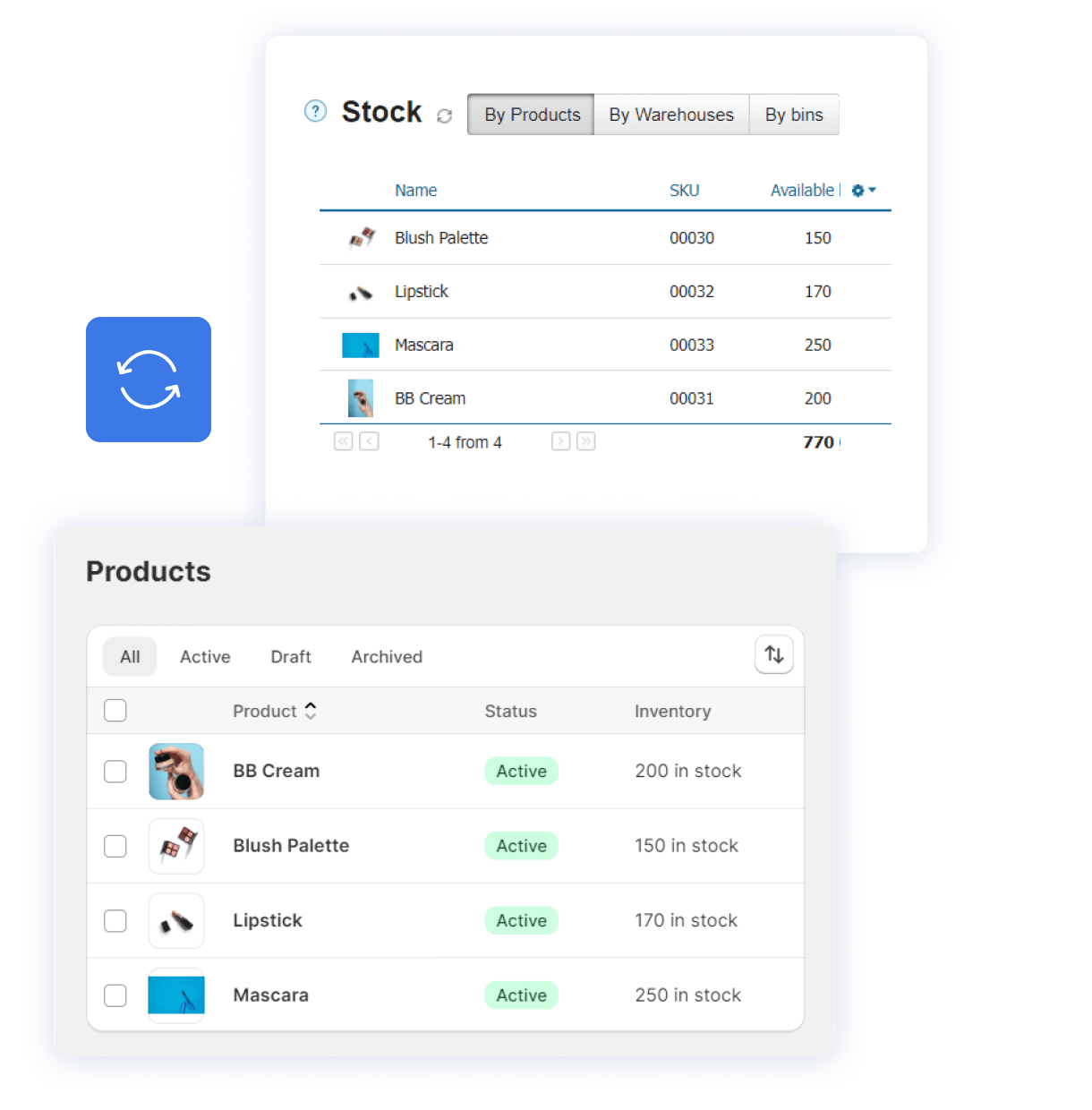 Synchronize
the Inventory
Whenever you create product cards in Kladana, they appear in Shopify
When you edit the product cards — change sale price, name, SKU, or tax — this info is synchronized too
The stock level is synchronized simultaneously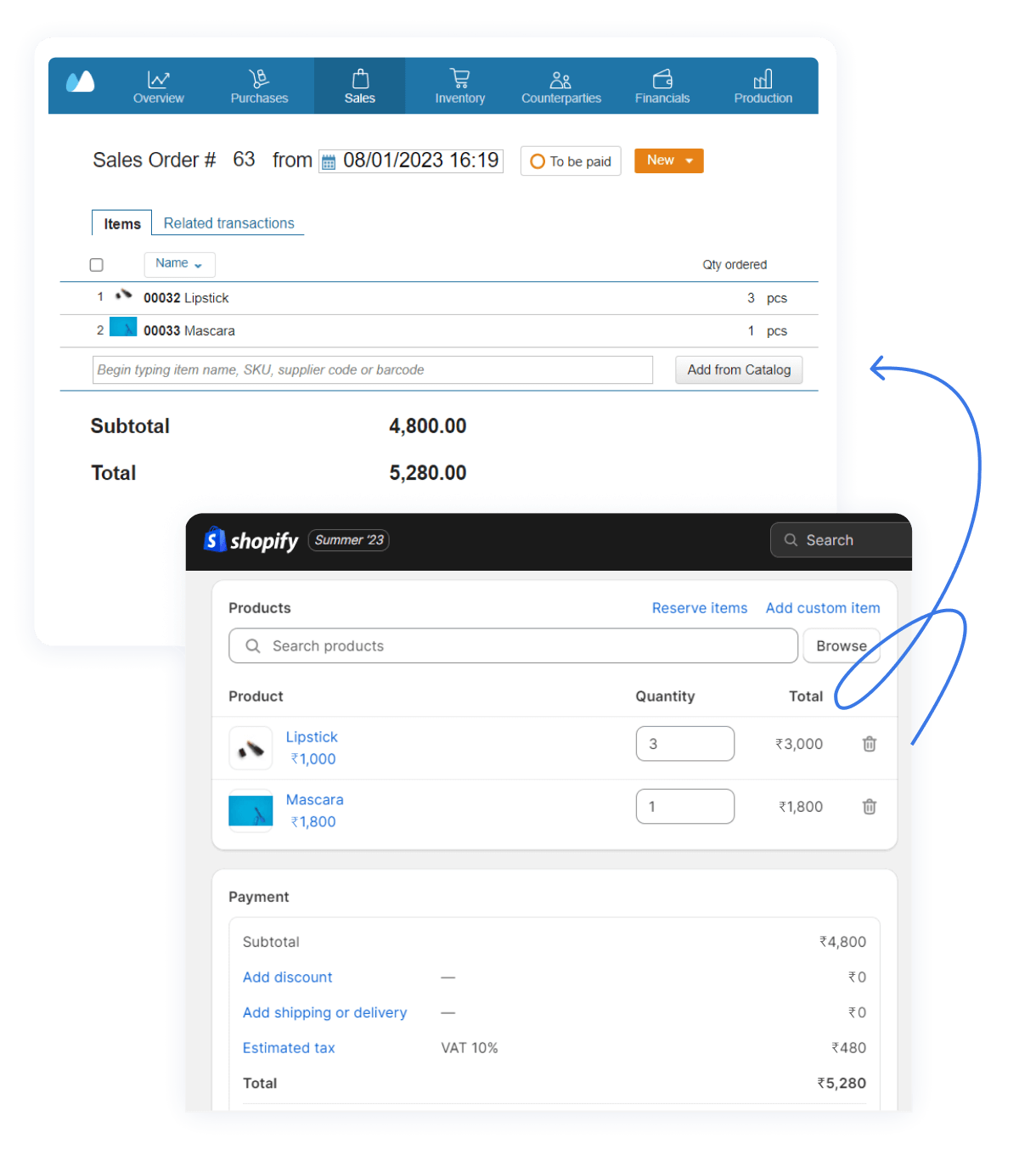 Get Orders
Automatically
Whenever you get a new sales order in Shopify, the details will be displayed in Kladana: ordered products, the customer's name & total sum
When the order appears in Kladana, all items are automatically reserved (allocated to committed stock)
When a sales order is paid in Shopify, this payment is automatically displayed in Kladana — Financials → Payments
Integrate Shopify with Kladana
Try Shopify × Kladana Integration
Sign up for Kladana to merge your Shopify shop
with an account in Kladana. You'll have a 14-day free trial of Kladana
and a 7-day trial of Shopify integration
FAQ on Shopify &
Kladana Integration
Start of the Integration
Go to your Shopify account → Settings → Apps and sales channels → click on Develop Apps button → Create App button → write the name of the store → open Configuration block → Admin API integration → Configure.

Now, you need to mark the following checkboxes: read_products; read_customers; read_orders; write_orders; write_products; read_inventory; write_inventory; read_draft_orders; write_draft_orders. Click on Save button → Install App → Install.

Click on Reveal token once button, and copy the token. Go to the App Marketplace in Kladana, choose Shopify, and click on Install → Manual setting. Here you insert a token you've copied before, enter the name of the store (copy it from a browser — https://admin.shopify.com/store/XYZ/), and click on Connect button. Renew the page and all's set.
You are able to connect one shop of yours. If you need to connect a few shops,
contact the support team
. They can consider this request.
If you choose a yearly plan, it'll save you 10%.
Stock Synchronization
The sale price, name, SKU, and tax will be changed. We are working on adding some other features as product variants, bundles, etc.
Unfortunately, no. Products created in Kladana, automatically appear in Shopify, but not vice versa. However, you can export a spreadsheet with your products from Shopify and import them into Kladana.
Orders Synchronization
When a customer pays for an order in Shopify, you can see this transaction in Kladana. Go to Financials → Payments.
If you open such an order in Kladana, you may see the following details on a new item: a product name, SKU, packaging, and a barcode.
A new customer will be created in Kladana. But if the order comes from an existing customer, there won't be any duplicates.
Information Security
Rubikon is our trusted partner. It's a developer who made the integration technically possible. Thus
their support team
can help you if you want to pay for a plan or fix a problem.
By installing the app, you give administrative access rights to your data — receiving & modifying. Along with Shopify, Rubikon as a third-party partner gets this kind of access. According to the
privacy policy
, Rubikon processes personal data with the consent given by a person. Rubikon takes legal, organizational, administrative, technical, and physical precautions to secure your data so that nobody can access it, destroy, change, block, copy, or distribute it.